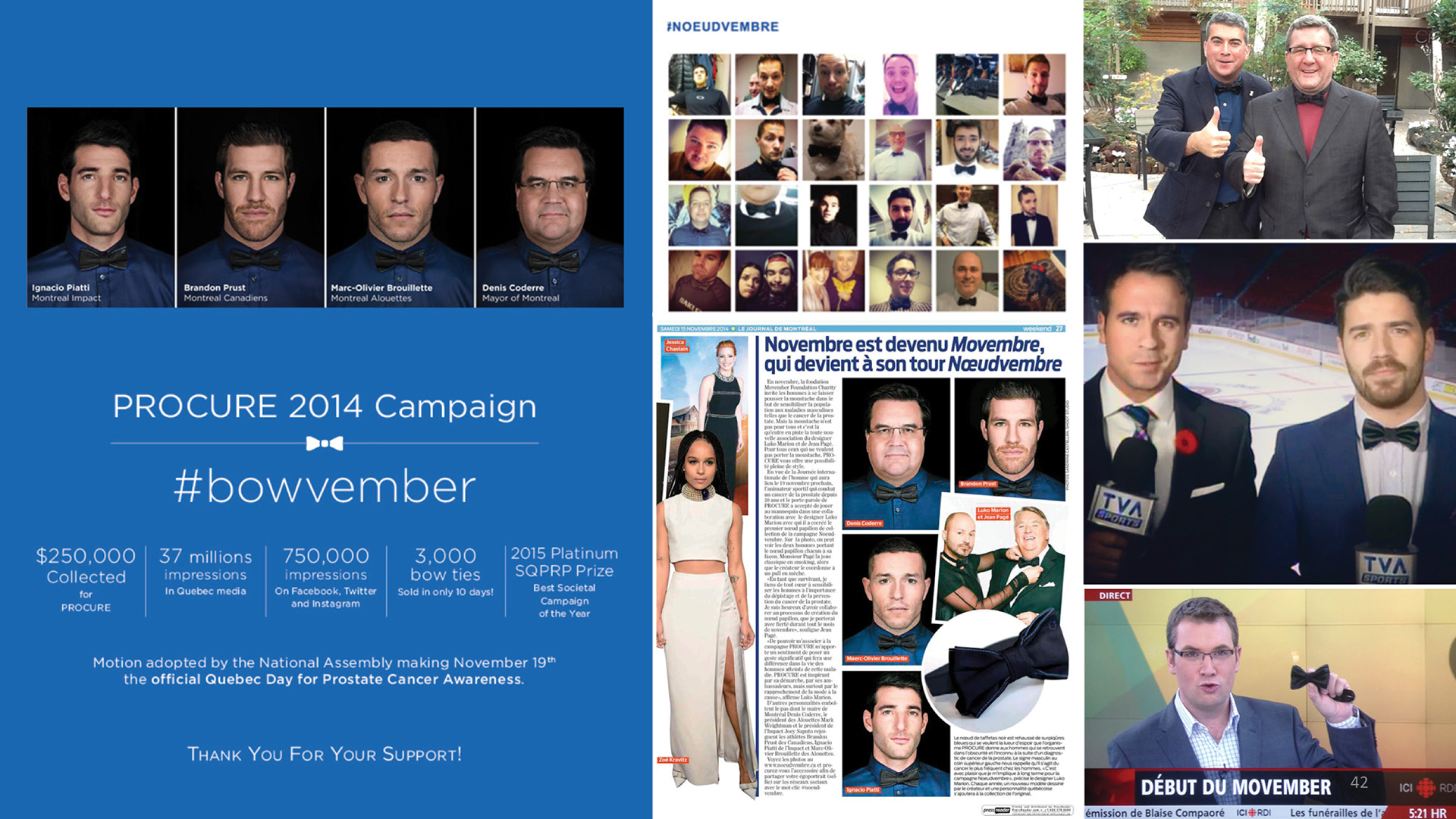 CASE STUDY
In 2014, we launched the first "Bowvember/Noeudvembre" campaign for PROCURE, Quebec's prostate cancer organization, in order ro counter Movember's strong presence in the province, which was attracting many of the organization's previous donors.

Every year, the campaign features a chic bow-tie created by a local designer such as Philippe Dubuc or Luko Marion. Sales of the bow-ties are fully donated to Procure. In order to showcase the bow-tie and to speak to the largest crowd possible, ambassadors from all backgrounds (athletes, TV hosts, politicians...) are invited to leverage their influence for the cause in the media and on social media.

Since its beginning, the campaign reached over 145 millions media impressions, becoming the new Movember in Quebec. The bow-tie sales are also increasing year after year and the campaign is so successful that the Quebec National Assembly passed a motion to make November 19th Prostate Cancer Awareness Day in Quebec.
Grand Prize

 « Cause marketing »
​​​​​​​