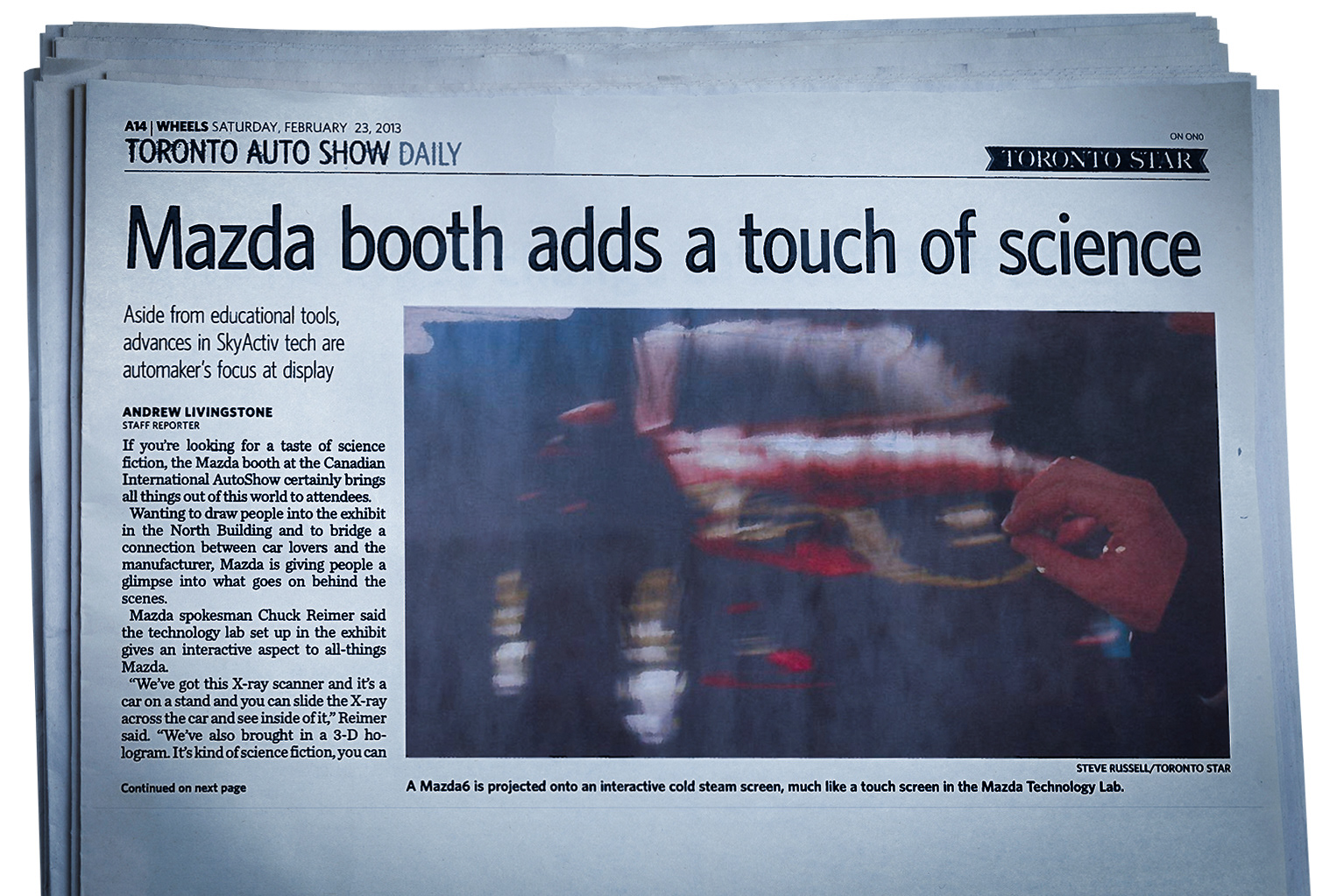 CASE STUDY
Creation of a "Mazda technology lab" to promote the innovation integrated inside the new vehicles of the brand. This futuristic lab toured across all the autoshows in Canada and made thousands of people live a truly outstanding experience.

An holographic touchscreen, imagined and created especially for the lab, allowed partcipants to discover the new features in an interactive and memorable way. Participants were also able to slide a giant X-ray scanner across a vehicle to see inside of it.

Thanks to its one-of-a-kind experience, Mazda catched attention of thousands of customers and media.